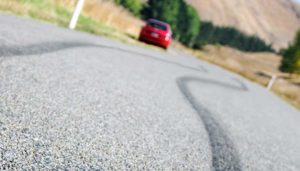 "Product liability is the area of law in which manufacturers, distributors, suppliers, retailers, and others who make products available to the public are held responsible for the injuries those products cause. Although the word 'product' has broad connotations, product liability as an area of law is traditionally limited to products in the form of tangible personal property." See: http://en.wikipedia.org/wiki/Product_liability
Much of product liability law is determined at the state level and these laws vary widely from state to state. But this is not true of forensic engineering.
Regardless of whether an accident or injury occurs in California, Michigan, Ohio, Indiana, New York, Arizona or Florida or any of the other fifty states, a manufacturing defect, design defect or a failure to warn is investigated and analyzed by a trained engineer who follows the best practices of his profession and presents the results for legal review. Former Corvette Chief Engineer Dave McLellan one of the best forensic engineers and expert witnesses in America. Dave's presentations may be delivered as an expert witness in arbitration, during a trial or in a pre-trial negotiation or as a non-testifying expert.

Dave is fully qualified by education and experience to serve as a forensic engineer and expert witness on any product from trucks to cars, and from toasters to toys, where the alleged defect relates to a potential mechanical engineering defect. Dave may also be consulted to understand the potential for an interacting electrical problem including difficult to diagnose problems of intermittent failure.
Dave McLellan served as the Chief Engineer of the Chevrolet Corvette for seventeen years during a thirty-three-year career with General Motors. In this role, Dave had hands on access to the largest array of automotive testing facilities, materials and electronic laboratories, simulation laboratories and test engineers in the world. The various models of the Corvette were tested to extreme conditions and analyzed under Dave's leadership. The penultimate expression of his professional career, Dave led the engineering and development of the ZR-1 Corvette, which set seven international endurance records under the supervision of the Fédération Internationale de l'Automobile. First among them was driving 4,221 miles in 24 hrs at an average speed of 175.885 mph.
From this extraordinary experience and professional achievement, Dave now serves his clients as a forensic engineer and expert witness by knowing what testing is possible and what analytical tools are available, and what additional resources may be required. The interacting components or design elements of a product are often not intuitive or easily seen by an attorney or insurance investigator and can interact to substantiate or deny a product liability claim, accident claim or personal injury claim.
Connects the Dots for Us
"I have known David McLellan for over 30 years in my capacity as an advertising creative director, editor, journalist and author. In those roles, I have interviewed hundreds of engineers and designers, but few have the ability to break down complex subjects and explain them as clearly and concisely as Dave McLellan. I have also shared the stage with David many times in front of large audiences as we promoted our respective books. David is an excellent public speaker who in his own engaging manner not only connects the dots for us to foster a better understanding of anything mechanical, but provides us with a real-world context as well."
– Jerry Burton
Co-Author of One Hundred Years of Chevrolet
Author of Corvette, America's Sports Car and Zora Arkus-Duntov
Editor, Corvette Quarterly Magazine